T
oday is a great day. I'm kind of overwhelmed with my happy levels right now but this is a good thing. Well starting out this post...he's back home, woot! I'm one happy girl. The entire time that he was gone I was extremely bored. I am happy to say that I am now busy again which is the reason I haven't posted in a couple days or had a chance to comment on everyone stuff as well. I'm going to do my best to play catch up with in the next couple days.
H
e's back home and that in itself can make an entire post of awesomeness. He came home and surprised me with a lion, a rose and a super cute card. My man spoils me completely but I am not complaining about that. He also got me a beautiful small wooden chest that I have been dreaming about having for a while now. It kind of reminds me of something a pirate would put treasure in. Let's just say its perfect. He got me some other little prizes while he was gone too. I love the little things that he gets because he knows exactly what kind of stuff I like and appreciate.
My treasure chest and lovely rose. I love this box.
I have a thing for shells c:
and sand....
My chest full of my bootay, gee I'm such a pirate people.
I
am totally loving this time we get to spend together working out and such. I'm starting to take my love for it all back up. I feel more inspired every single day. The only this is now I wanted to kick it into full gear and see what I am capable of.
I
'
m thinking today about how happy I am with my life. It seems like 2011 is going to be a good year with lots of big things happening. I'm getting kind of tired of living in Japan but so happy that I am with Jimmy. It's going to be great when we are in the states and I can't tell you how much we are both looking forward to that. I was talking about Ohio today with a couple people and I'm really glad to be out of the area being completely honest. I hear how things are, the weather and it makes me appreciate the opportunities that I have right now and the ones ahead of me. You guys, I am excited for the future but I'm so happy to be able to enjoy today as well which is important.
I

n other news,
received a blogger award while I was gone from the computer this week. I wanted to thank
Dropped Stitches
and also my friend
Shareen
. Check out there lovely blogs if you get the chance please.
I don't even know what else to say right now.
I'm kind in a really beautiful, happy place.
I'm going to step away from the computer &
embrace
this.
I hope you all find a piece of serenity today.
Amore,
Kelly Marie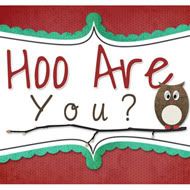 1. Do you pay your bills online or through snail mail?
online but I do love snail mail.
2. How many email accounts do you have?
Just two: personal and a school one.
3. Do you use XM/Sirius, radio, ipod, CD, or etc.. in your vehicle?
Ipod but my friend has XM and it was so nice!
4.
What shows are sparking your interest on TV right now?
Modern Family, Jersey Shore etc. I can't watch much in Japan.
5. Name 3 things that you think of when you hear the word "GREEN"!
1)Organic 2)St. Patty's Day 3)Rain forest