Hello;

I have decided that I am completely horrible at coming up with a title for all of my blog posts. Anyways, I slept in this morning way to long but when I got up I felt ready to get my run out of the way. Running today was pretty good and I came home then started a new video of P90x. I don't know if any of you have tried the P90x series before but it's really awesome and I would recommend it.
L
ast night the internet decided that it wanted to crap out but thankfully it's fixed now. After about an hour of unplugging wires and then another hour of punching the wireless box, Jimmy came to my rescue. I tried to be productive since I didn't have the internet to keep me entertained soooo I made a vision board, yee! I'm really glad I made this.
I kinda have a thing for Kim K. teehee ;]
I
saw the first signs of Spring here in Japan. Cherry Blossoms!!!! I woke up to these which is pretty great because this tree was bare. It's going to be really nice out here once the blossom festivals start up here. Also, my love child is going to get a lot of use too. I've been really excited to use the camera because I know the shots will look pretty.
isn't it so pretty? I can't wait until Jimmy's home so we can go on walks and take a lot of pictures. Boo, I miss him!
I
ended with me putting on one of those clay masks that "reduce stress" and make your face pretty. The stress part of the mask didn't work when the water wasn't working for like 15 minutes and I thought I was going to have to go outside and hit the reset on the water box. Thankfully it started working and a really hot shower made me feel great. I made myself some dinner; simple spinach, mushrooms, sliced turkey parmesan and italian.
This picture doesn't do it justice at all because it looked way more fresh and was so delicious. nomm nomm.
B
esides all of that nothing much is really going on here...It's seriously starting to get boring without Jimmy being here. I really wish that he could just come now. I'm going to get going so that I can work on school or something. I'll probably just end up sleeping though. Have a good day. Morning state siders, Night Japan!
Kelly Marie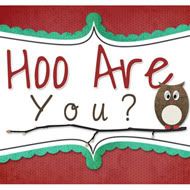 1. Where do you usually have your thermostat set at in the winter?
I'm in Japan, we have weird heaters. We ended up buying an American kerosene heater.
2. What room do you tend to put off cleaning until last?
The kitchen I'd say...I hate doing dishes.
3. Do you like to clean with music on or off?
I'd rather have a movie on but if I had music I'd turn that on.
4. When do you take time to blog?
Normally when I should be doing other things.ha Or at night when my day is ending.
5. How much time do you spend looking at other blogs a week?
I roam around daily. I have my usual that I always stop at but other than that I look for something catchy to make me view. I like blogs with substance also.