H

ello Wednesday, we meet again! Things are going good here.
J

immy and I woke up early because he had late work tonight. We ran to base and I'm so pumped too say that I shaved a little over 4 minutes off my 2 and a half mile run. That's a pretty big deal for me today and its making me super motivated. I've been running almost everyday and it's starting to get a little easier for me. Another exciting thing is that we will be heading to the states soon! Although, we still don't have an official date for PCSing but it will be within the year. It's going to be weird to be in the states together but I'm so thankful we will be.
S

ince I've been sitting around I decided to do some edits from a trip to Tokyo and walks around town:
I saw these bird cages by a neighbors house. Loved them!
F

or some reason I feel like there isn't very much to talk about today. My mind if kind of all over the place. I'm trying to think of way to many things I wanna do and it's all getting punched together. Brain stew! I'm going to collect my thoughts and maybe work on other parts to the page.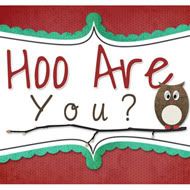 1. Are you married/in a relationship/single? For how long?
I am in a relationship with my amazing other half James. It feels like forever! Love him [:
2. What do you do for a living? Do you enjoy it?
I am a student but starting my photography business.
3. In what state do you live? Where were you born and raised?
Born in Jersey but basically raised in Ohio. Living in Japan but moving to Cali.
4. Do you have children? If so, how many? If not, do you want them?
No children or furbabies :[
5. Who is your favorite blogger to follow and why?
I enjoy reading abeautifulmess